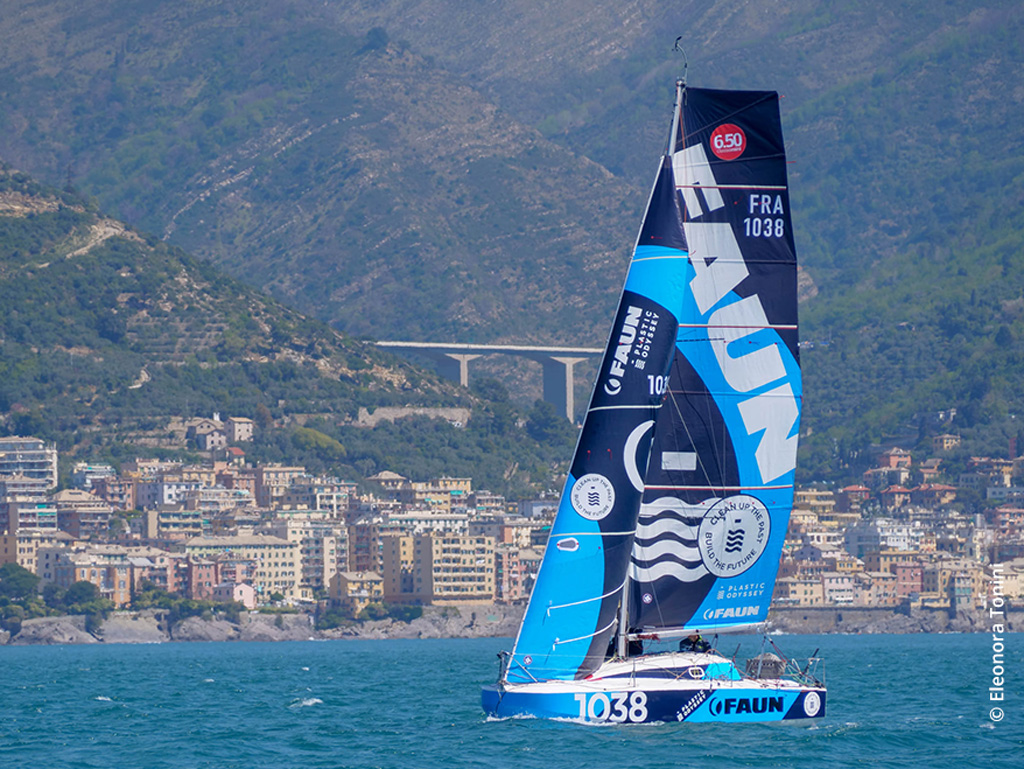 Racing with Adrien Simon
The Mini Transat is the school of ocean racing: 4050 nautical miles solo on small boats only 6.50m long!
Adrien Simon, who has been passionate about sailing since he was a young boy and trained as a merchant navy sailor, decided to enter a Mini to make his dream come true.
"When I decided to launch myself in a Mini, I wanted to go further than a simple boat project. It was very important to me that my project be useful. The Plastic Odyssey association is a project led by merchant navy officers like me, who are committed to cleaning up the seas. These values are also important to me on a daily basis.
"My meeting with Etienne Blaise was very important, we talked a lot about FAUN's values and the synergies with a sailing project. Following a visit to the company in July 2021, we decided to commit ourselves together for two seasons in Mini. I am proud to wear the colours of this beautiful company.