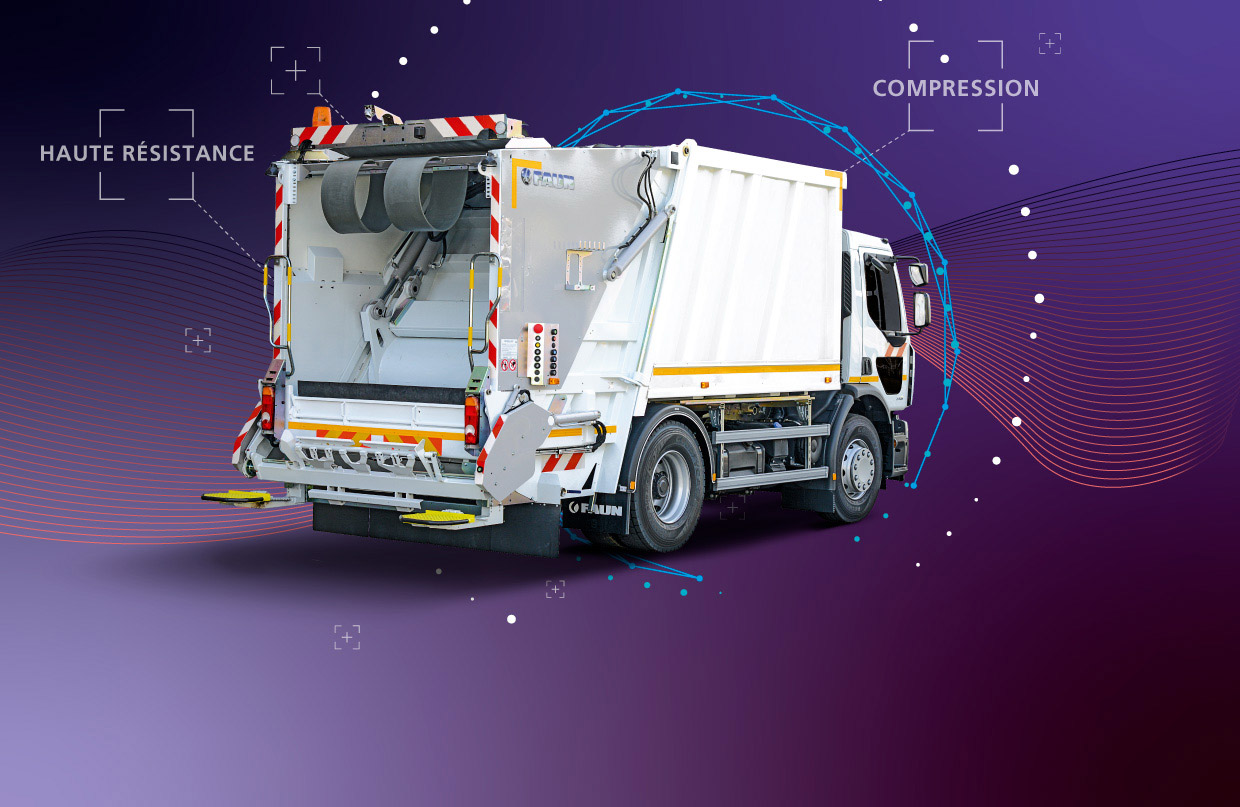 Expert in combined collection
TASSÉO
Compaction potential 6 times higher
The RCV with cutting-edge technology
Optimisation of collections thanks to high compaction
Reduced collection time and time to unload
Payload considered the best among the refuse collection vehicles
Excellent distribution of the collection on the axles which increases the safety of the routes, even in difficult terrain
High compaction allows the use of a shorter wheelbase chassis for better manoeuvrability
Robustness and reliability of parts tested under extreme conditions
Ecology and energy performance
The FAUN Control System (SCF)
FAUN has designed the SCF for accurate diagnosis.
Quick recovery and repairs
Reduced downtime
An optional remote maintenance system allows the functionality of the grab to be viewed via GSM and updates to be downloaded.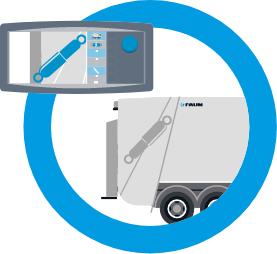 CIN-ENERGIE
Each time the vehicle brakes, kinetic energy is recovered to operate the tipper "free of charge".
14% fuel savings
Reduction of up to 7.9 t of CO2/year
Significant gain in noise comfort
The compactions are carried out while driving without loss of energy and at standstill without accelerated idling