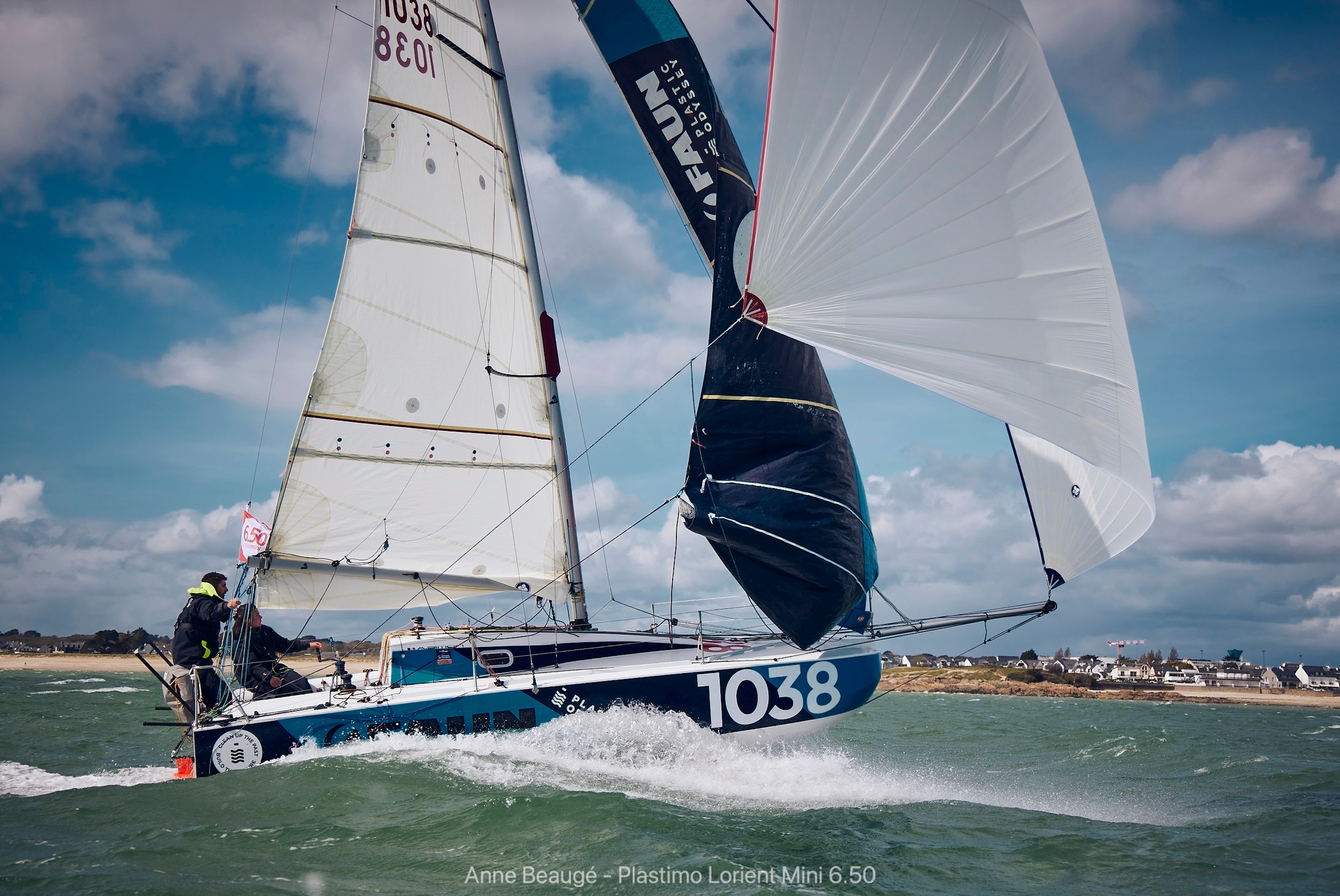 On Thursday 13th April at 10am, the 2023 season will start in Lorient for the Plastimo Lorient Mini 6.50, the first mixed doubles race. Adrien Simon is delighted: "I am lucky enough to be able to take Chloé le Bars on board, a sailor who shines on the Figaro circuit under the colours of the CMB – Région Bretagne."
85 boats at the start with 85 mixed duos!
"The weather conditions are going to be especially rough. The race programme has been modified to be able to maintain the race despite the very strong wind forecast. A slightly atypical course for this first race, after the first part of the race on Thursday, second start on Saturday for a longer coastal course. Return on Sunday morning.
We're setting off with only one idea in mind: to finish the race in order to validate our entry in the Mini-Transat scheduled for next September. But we're also going to enjoy ourselves and get the boat back on track so that she can perform at her best for the upcoming single-handed races. This year the Mini Class is very popular, we are nearly 300 skippers on the circuit with a very limited number of places!"
Congratulations!
Thursday evening, Adrien SIMON and Chloé Le Bars were the first to cross the finish line. They won in the Series boats and all categories combined.