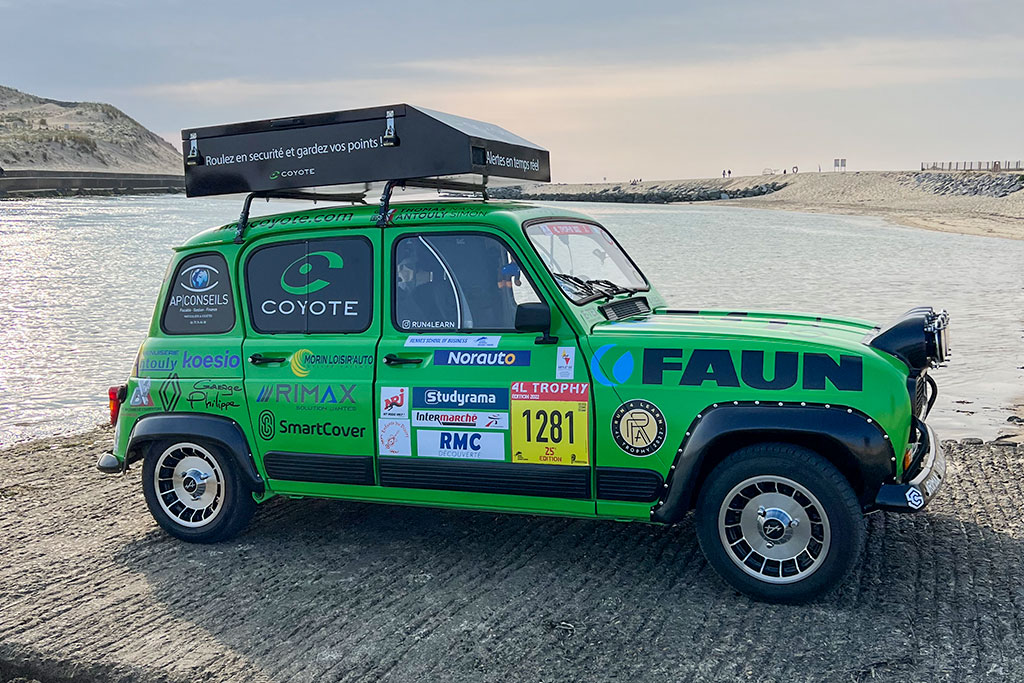 The world's biggest rally for under 28s

On the occasion of the 25th anniversary of the 4LTrophy, which took place from 4 to 15 May, from Biarritz to Marrakech, Nans and Simon experienced 12 days of intense emotions for their first participation. Let's let them speak!
Election of the most beautiful 4L
"We were lucky enough to be elected 2nd in this competition by several juries, including that of Miss France 2019, and by several car columnists from the RMC Découverte channel!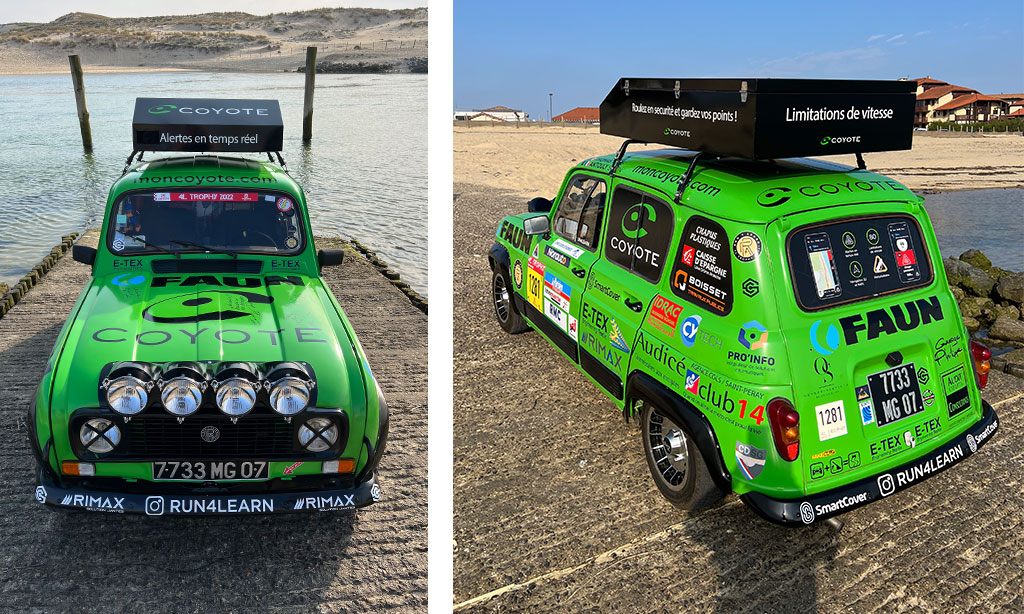 Donation to the association Enfants du Désert
"Thanks to your support, we have made a donation of €1500 to the Enfants du Désert association to help build a school and promote access to education for disadvantaged Moroccan children.
Cap Eco Solidaire x 4L Trophy
Cap Eco Solidaire, a partner association of the 4L Trophy, supports sustainable development initiatives in Morocco.
For the 25th anniversary of the 4L Trophy, Désertours and the donations from trophy winners financed the purchase of a rubbish collection truck.
And it's a FAUN skip! Cap Eco Solidaire handed over the keys to the vehicle to the Merzouga Region. This BOM is intended to collect waste from the whole region around Merzouga in Morocco. The inauguration of the event took place on a bivouac at the foot of the dunes of Merzouga.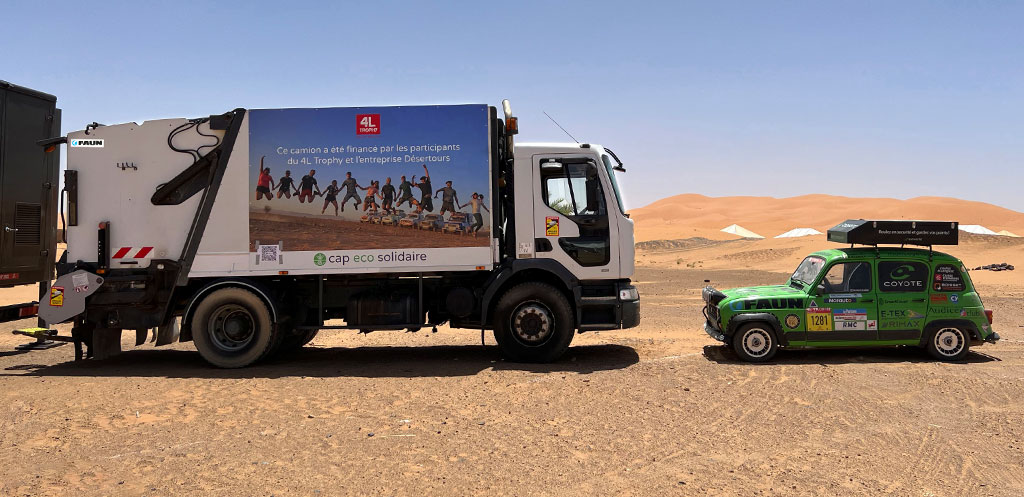 Many thanks
"After 6500 kms travelled, we are well back in Guilherand-Granges, once again thank you for your generosity and all the trust you gave us, which allowed us to participate in this extraordinary adventure.