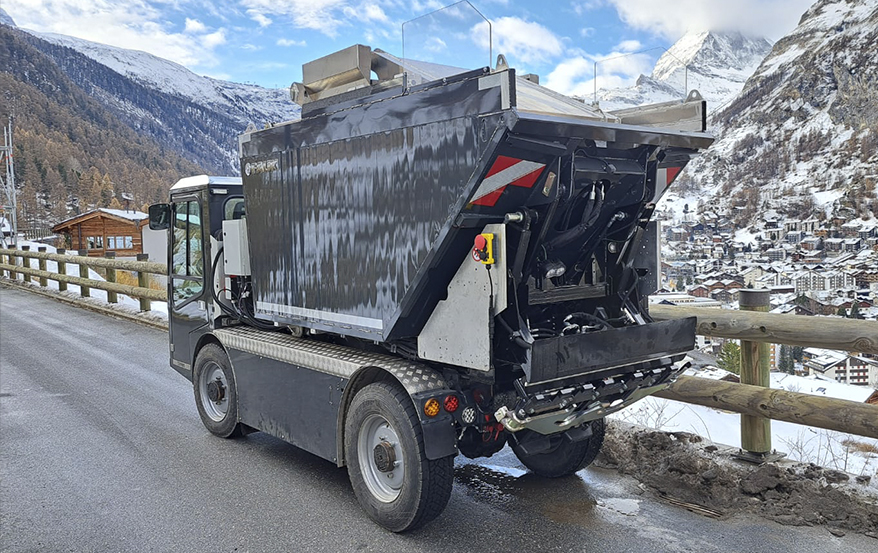 To meet the strict environmental requirements of the renowned Swiss ski resort, and to fit in perfectly with its narrow streets, we have reduced the dimensions of a classic Citanéa TH skip (made in Lambesc) and mounted it on a JUMBO electric chassis (made in Zermatt).
Mainly intended for glass collection, these new Citanéa THs are equipped with a reinforced container lift (450 kg capacity) and Ochsner arms.
Mounted on a removable cradle, their chassis can use other equipment (salt spreader, watering tank, worksite platform, etc.) and thus be multifunctional.
As for their hydraulic power, it is generated by an independent lithium battery pack, which does not reduce the autonomy of the chassis.
The two tippers were ordered by "Contena Ochsner" for the City of Zermatt and will be delivered by FAUN in mid-December 2022.