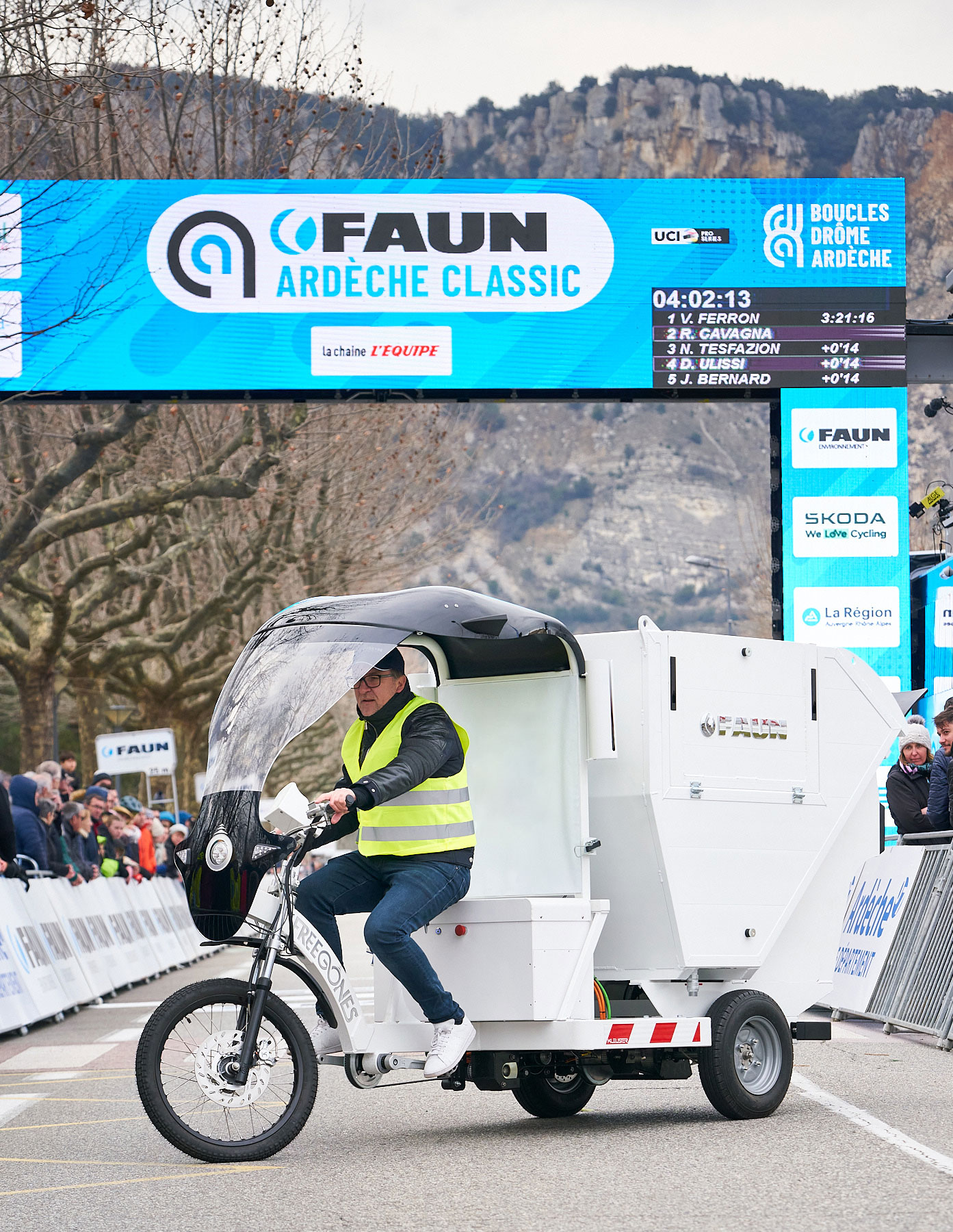 Once again, many of you came to cheer on the champions participating in the two cycling races Faun Ardèche Classic and Faun Drôme Classic.
On the occasion of this sporting and convivial weekend, you were able to discover the latest FAUN collection vehicle, born from the union of an electrically-assisted Freegônes bicycle, assembled in the Renault Trucks factory in Saint-Priest in the Rhône, and an all-aluminium FAUN tipper manufactured in the Pb factory in Lambesc in the Bouches-du-Rhône.
Agile and eco-responsible, this new vehicle will complete the collection of waste in urban areas by travelling on cycle paths, pedestrian streets and in low-emission zones.