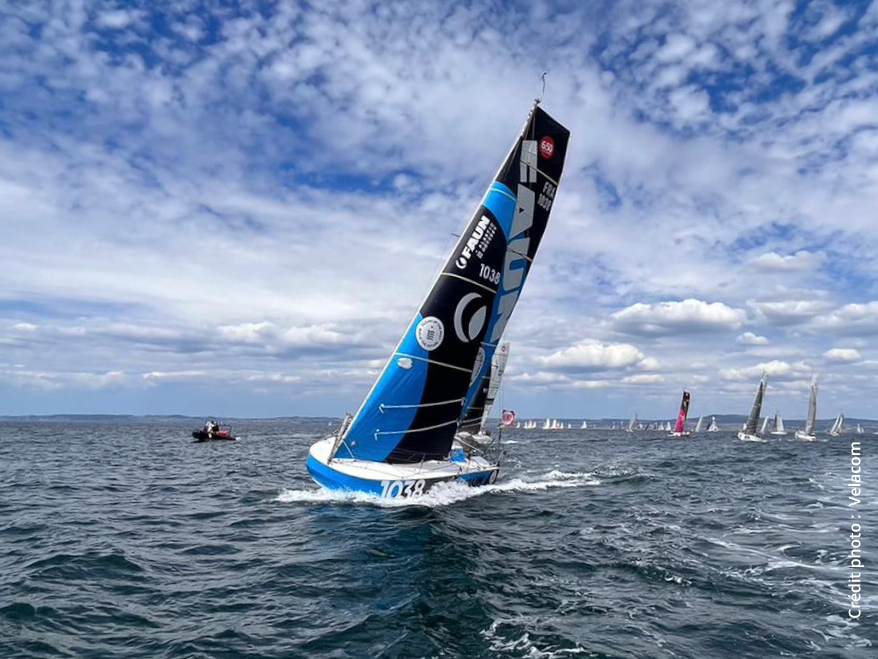 Atlantic qualifying events

Lorient, Coningbeg buoy, Rochebonne plateau, Ile de Ré, Lorient
"A 1000-mile qualifying course outside of the race, with very varied and rewarding conditions and above all a first with 9 nights at sea! Now it's time for the small repairs before taking the start of the MAP Trophy on 2 June in Douarnenez!
MAP Trophy from Douarnenez
After a great start in the lead with the FAUN teams present on the water to support him and live this moment to the full, Adrien Simon finished 7th in the MAP Trophy. See you next weekend for the Mini Fastnet double-handed race with a prologue in Douarnenez Bay on Saturday 11th June.
Mini Fastnet

Adrien finished 2nd in this tough regatta. A big congratulations to our sailor with this excellent result against serious competitors! "The hardest part of this race was managing the windless zones, it was frustrating not to move forward and not to know when the wind would come back. In the next few weeks the boat will be checked from all angles to be ready for the big race of the year Les Sables – Les Açores – Les Sables."
See you on 11 July in Les Sables d'Olonne!