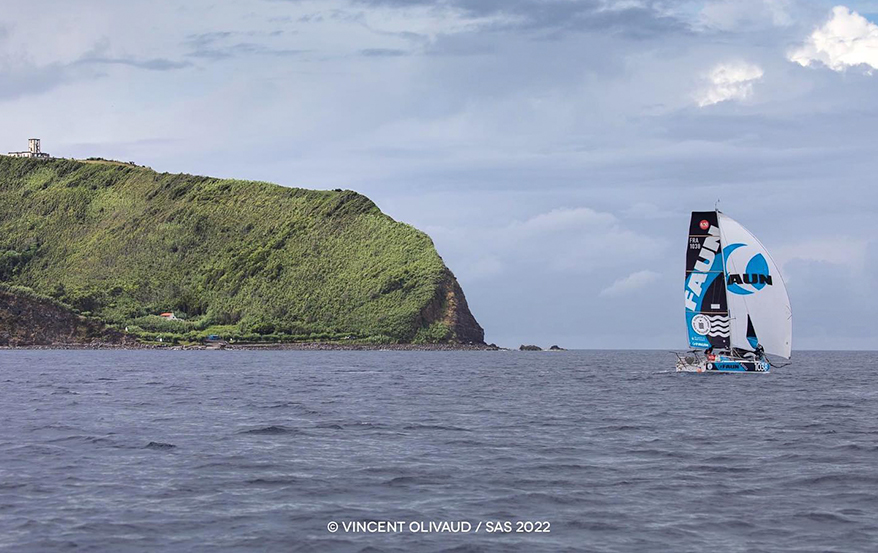 A long 10-day crossing with very contrasting weather conditions: strong wind with upwind sailing in 25-30 knots, a clear stop in the ridge of high pressure with no wind and finally a nice finish under spinnaker over the last 300 miles.
Top 10 goal achieved with an 8th place on this leg.
Let's let Adrien comment on the rest. "I am very happy with my final result: I finish 6th overall, 10 minutes behind the 4th! After repairing the small breakages on the boat, I'll go back to the Duo Concarneau at the beginning of September with Damien Fleury, the winner of the race. It will be a great opportunity to sail with someone who can help me progress. I want to gain as much experience as possible to give myself every chance to perform well next year.
See you in early September in Concarneau!