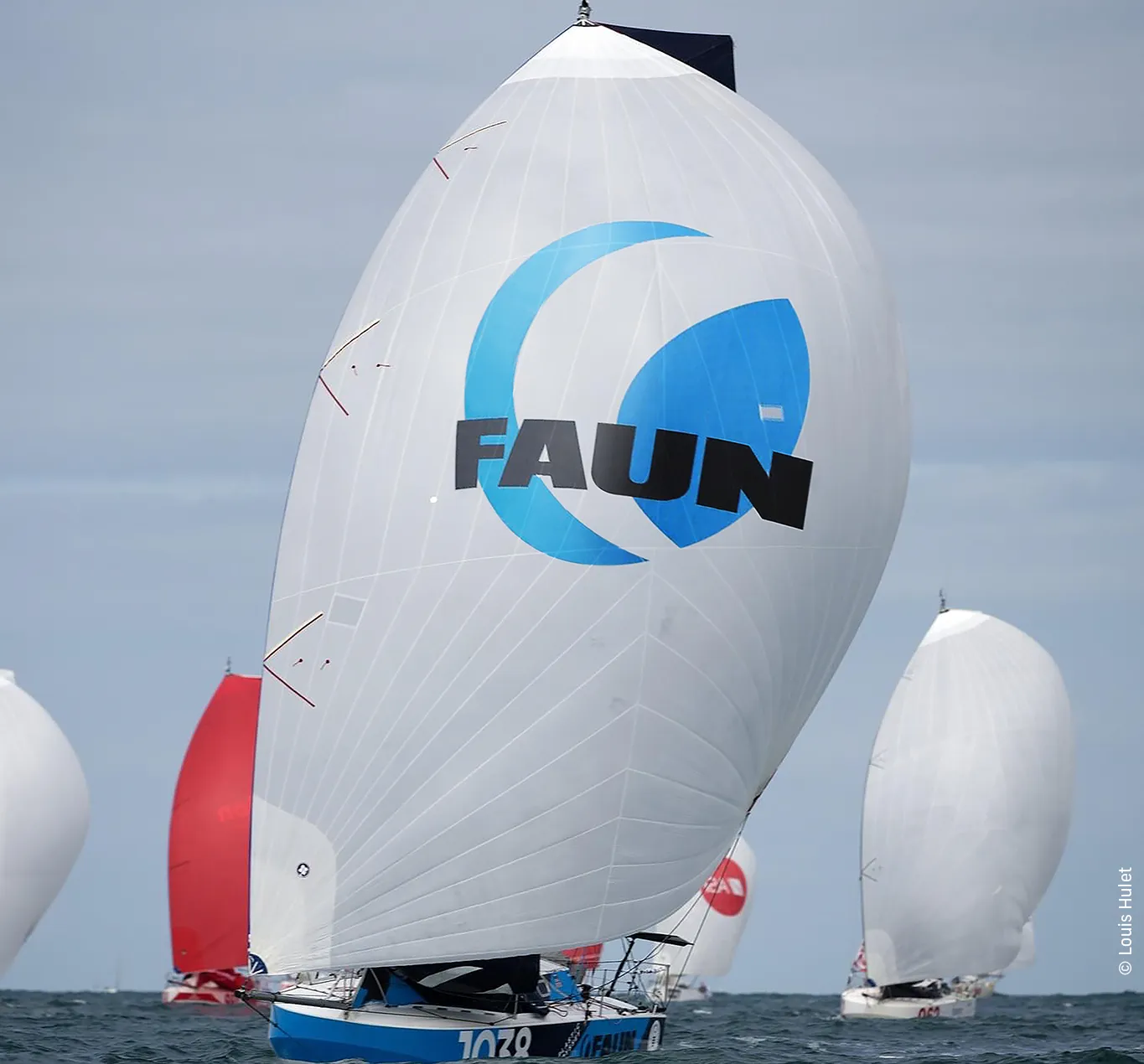 The last race before the Mini Transat, the Puru Transgascogne, from July 22 to 30, was very intense.
"After a good start, we set off in light winds, then spent a dozen interminable hours at low speed before finding downwind conditions of almost 30 knots (60km/h) on the way back to Port Bourgenay. 
A high-speed battle at the end of the race against some very strong competitors: Hugues De Premare and Léo Bothorel finished first and second, and I completed the stage podium!
In the overall classification (addition of first and second stage times), the 1038-FAUN finished 4th.
"This Puru Transgascogne has been very positive: before the start of the Mini Transat in a month and a half, it has confirmed my speeds and my ability to sail ahead in contact. Now it's time for a rest and a final summer refit, including replacing the mast in preparation for the Atlantic crossing!"
Pour plus d'information :